Prepare. Train. Succeed.
The federal oral exam is incredibly challenging, and only about 6% of candidates actually pass it.
The good news is, you CAN be a part of that 6%.  
This spring, join us to train for the exam the right way.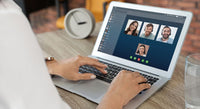 Expert Instructors
Meet online with your trainers two times per week (68 classroom hours)
Study Pods
Study weekly in "online study pods" to get personalized feedback (24 study-group hours)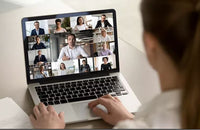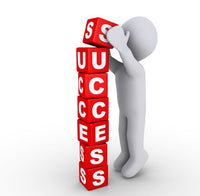 A Proven Learning Approach
Follow a building-block approach and proven principles of cognitive psychology to master Consecutive and Simultaneous Interpretation, as well as Sight Translation
Mental Wellness
Receive guidance on "study self-care" and mental wellness for test-taking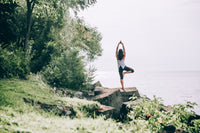 We will:
· Begin with a two-week intensive immersion in note-taking skills (a big portion of the test and an area where interpreters tend to struggle the most)
· Systematically work our way through Interpretrain's Federal Oral Exam Training Program (55 study labs adapted from real courtroom proceedings)
· Practice with terminology drills (audio exercises, quizzes, and games) to master highly specialized court vocabulary
·  Interpret the same practice at slower, then faster speeds (up to 160 words per minute), to progressively increase your pace in the Simultaneous Mode
·  Gradually tackle longer chunks of speech in the Consecutive Mode, until being able to accurately render 65-word chunks
·  Sight translate real court documents (from the U.S and from jurisdictions around the world where Spanish is spoken) while learning the most effective method to markedly increase your accuracy in this mode
·  Meet with advanced ES-EN interpreters, giving each other feedback in class and in smaller group study sessions
·  Facilitate detailed self-evaluations of each practice, providing you a numerical score
·  Cover vital test-taking tips and holistic methods to manage your stress, so you can shine under the most difficult test conditions
·  End the program with an intensive week (four sessions) of reviews and a mock exam to get you in tip-top shape for the test
·  Issue you a completion certificate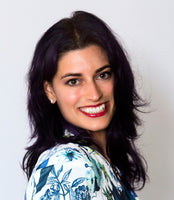 Athena Matilsky
Federally Certified Court Interpreter (ES-EN)
State Approved Court Interpreter (FR-EN)
Certified Healthcare Interpreter (ES-EN)
Master's in Conference Interpreting 
Athena holds a BA in Spanish interpreting and translation from Rutgers University and a Master's in Conference Interpreting from Glendon College, York University. In the past decade, she has worked as a freelance interpreter and  staff interpreter for the NJ judiciary. She owns Athena Sky Interpreting and trains candidates for the state and federal interpreting exams. When she is not teaching and interpreting, you may find her practicing Acroyoga or studying French.
Virginia Valencia
Federally Certified Court Interpreter (ES-EN) 
CA, NY, and NJ State Approved Court Interpreter (ES-EN)
Professional Psychologist 
Published Author of Interpreter Training Materials
Over 20 years of teaching experience
Virginia became an interpreter in 2003 and has worked in the fields of legal, medical, and conference interpretation. She holds a Combined Certificate in Translation and Interpretation Studies (Hunter College, 2004).  In 2012, Virginia and her husband, Brad Wilk, founded Interpretrain. She currently lives in California, where she teaches, develops new materials, and works as an interpreter.