Approved. Relevant. Convenient.
We understand how challenging it is to meet the daily needs of your clients and/or employer and then have to take your court interpreter training courses each cycle.
That's why we are working hard to make the process as smooth and engaging as possible for you.
If you have any questions on our courses, please contact us and we would be happy to help.
About the Vocabulary
Every single target language was proofread by:
• Virginia Benmaman, PhD, Federally Certified Court Interpreter, and author of
"Bilingual Dictionary of Criminal Justice Terms: English/Spanish."
• Gabriela Castellanos, PhD linguist, published author, and former contract interpreter for the US State Department
• Frances Hontoria, Federally Certified Court Interpreter with over two decades of
experience, and co-editor of Interpretrain's Note-Taking Manual
Train On Your Own Schedule
• Self-paced
• On-demand
• Open enrollment: begin at your convenience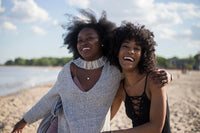 Virginia Valencia
Federally Certified Court Interpreter (ES-EN) 
CA, NY, and NJ State Approved Court Interpreter (ES-EN)
Professional Psychologist 
Published Author of Interpreter Training Materials
Over 20 years of teaching experience
Virginia became an interpreter in 2003 and has worked in the fields of legal, medical, and conference interpretation. She holds a Combined Certificate in Translation and Interpretation Studies (Hunter College, 2004).  In 2012, Virginia and her husband, Brad Wilk, founded Interpretrain. She currently lives in California, where she teaches, develops new materials, and works as an interpreter.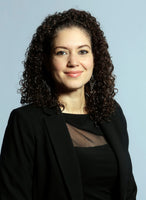 Testimonials