Approved. Relevant. Convenient.
We understand how challenging it is to meet the daily needs of your clients and/or employer and then have to take your court interpreter training courses each cycle.
That's why we are working hard to make the process as smooth and engaging as possible for you.
If you have any questions on our courses, please contact us and we would be happy to help.
Live Webinars With Virginia Valencia
Selective Notes
Efficient Notes
Symbols for Smart Notes
Code of Ethics
Addressing Ethical Situations
Learn more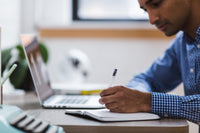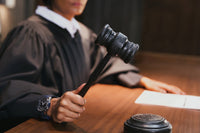 Ethics and Protocol for Court Interpreters (Self-Study)
This on-demand course covers the 8 cannons found in NAJITs Code of Ethics and offers examples and case scenarios for each one. Attention is also given to methods to behave ethically and professionally in judicial settings. It is approved for 4 self-study CIEs and satisfies your ethics requirement. Registration is $79.
learn more
Testimonials