Commit. Practice. Succeed.
If you speak English and Spanish fluently, you are a prime candidate to join the exciting and high-demand field of legal interpretation.
Once you complete this interpreter training program, you will have the necessary skills and credentials to apply to interpreting agencies nationwide, covering assignments such as community meetings, educational events, mediations, among many others.  
By completing this program you will also be ready to take our State Court Interpreter Oral Exam Training Program in preparation for your certification test, which (if you pass) will allow you to work in state court.
Train with Confidence
We combine proven principles of cognitive psychology with state-of-the-art interpreter training technology to help you practice with confidence and ease.

Our 37 labs include practices based on real-life legal proceedings that have been cherry-picked to prepare you to start accepting interpreting assignments.
How EACH COURT interpreter training lab WORKS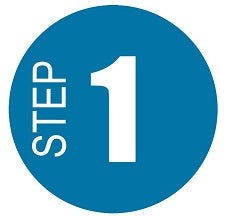 MASTER THE LEGAL VOCABULARY
Memorize English/Spanish court terminology through:
• Audio Drills
• Slide Shows
• Games/Quizzes
• Target Practices (to focus on the terms you select)
Don't have the time to study vocabulary? Our Audio Drills can be used on the go. Whether you're exercising, doing chores, or on public transportation, you'll be able to memorize the necessary bilingual legal terminology.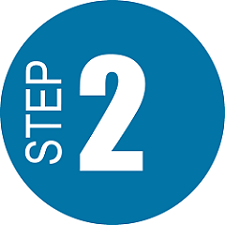 INTERPRET AND VOICE RECORD
· Interpret the same practice at slower, then faster speeds (up to 120 words per minute), to progressively increase your pace in the Simultaneous Mode
· Gradually tackle longer chunks of speech in the Consecutive Mode, until being able to accurately render 25-word chunks
· Sight translate real court documents (from the U.S and from jurisdictions around the world where Spanish is spoken) while learning the most effective method to markedly increase your accuracy in this mode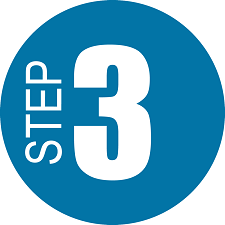 GRADE YOUR PERFORMANCE
Seamlessly assess your improvement with our patent-pending grading technology. This immediate feedback helps you learn faster and takes the guesswork out of your training by letting you know:
·   Which vocabulary needs further practice
·   When you are ready to move on to the next lab
With your strengths and weaknesses highlighted, you'll know exactly what you need to review in order to achieve your best score. This invaluable feature is not offered by any other self-study interpreting program.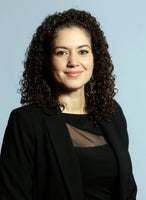 About Your Instructor
Virginia Valencia is a professional psychologist (2001) and a federally certified court interpreter (2008) with over 17 years' experience in the fields of legal, medical, and conference interpretation.
She holds a Combined Certificate in Translation and Interpretation Studies (Hunter College, 2004) and is certified/approved by Superior Courts of NJ (2005), NY (2006), and CA (2012). 
She currently lives in California, where she teaches and works as an interpreter.
Testimonials