Here are some highlights of our comprehensive 14-week program:
Meet online with expert trainers twice weekly (50 classroom hours).
Study weekly in "online study pods" to get personalized feedback (30 study-group hours).
Follow a building-block approach and proven principles of cognitive psychology to master Consecutive and Simultaneous Interpretation, as well as Sight Translation.
Receive guidance on "study self-care" and mental wellness for test-taking.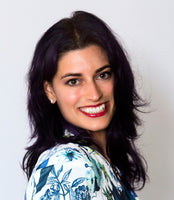 Athena Matilsky
Federally Certified Court Interpreter (ES-EN)
State Approved Court Interpreter (FR-EN)
Certified Healthcare Interpreter (ES-EN)
Master's in Conference Interpreting 
Athena holds a BA in Spanish interpreting and translation from Rutgers University and a Master's in Conference Interpreting from Glendon College, York University. In the past decade, she has worked as a freelance interpreter and  staff interpreter for the NJ judiciary. She owns Athena Sky Interpreting and trains candidates for the state and federal interpreting exams. When she is not teaching and interpreting, you may find her practicing Acroyoga or studying French.
Virginia Valencia
Federally Certified Court Interpreter (ES-EN) 
CA, NY, and NJ State Approved Court Interpreter (ES-EN)
Professional Psychologist 
Published Author of Interpreter Training Materials
Over 20 years of teaching experience
Virginia became an interpreter in 2003 and has worked in the fields of legal, medical, and conference interpretation. She holds a Combined Certificate in Translation and Interpretation Studies (Hunter College, 2004).  In 2012, Virginia and her husband, Brad Wilk, founded Interpretrain. She currently lives in California, where she teaches, develops new materials, and works as an interpreter.